Will your company join us as a Perennial Partner?
Perennial is the only charity in the UK helping all those who work in or are retired from horticulture and their dependent families. We step in when the going gets tough.
If your company employs, supplies or works with horticulturists please ensure they know that Perennial is here for them in times of need. Any organisation can consider becoming a Perennial Partner to help maintain our free and confidential advice and financial services for those who need them most.
Becoming a Perennial Partner allows you to support us through an annual donation at the level appropriate for your business, and as a company making an annual qualifying donation to charity, the amount paid each year can be set against profits for Corporation Tax purposes.
Being a Perennial Partner can form part of your Corporate Social Responsibility Programme and offers considerable PR and marketing benefits by association with the UK's only charity for all horticulturists.
But above all, being a Perennial Partner demonstrates your commitment to safeguarding all those who work in the UK horticulture industry.
Please pledge your support and become a Perennial Partner.
Contact the Team today – email: Kate Cooney or Phil Swainston
Call our team on 0800 093 8510
Why Partner With Us
Perennial's corporate partners are fundamental to us providing cradle-to-grave advice, support and financial assistance that is needed now more than ever. We are the UK's only charity dedicated to helping people in horticulture and their families when times get tough. In 2019 we helped 10% more people than the previous year. We can only continue to do this with help from our partners.
From providing vital funds to raising awareness of our work, our partners make a big difference to people in horticulture and their families. Being a Perennial Partner gives you a unique way to show your customers and staff what sort of organisation you are. If your business is predominantly about plants, flowers, trees, grass, or landscaping, then Perennial is the charity for you and you staff.
Whatever size of organisation you are, partnering and promoting your work with us will help you to:
Engage, attract, motivate and retain staff

Increase brand awareness and purpose

Increase customer loyalty
How you can help
We'll work with you to ensure your partnership helps people in horticulture whilst meeting your corporate objectives. We're looking for Perennial Partners who can help us by:
Raising vital funds through employee fundraising, events and challenges

Ensuring your staff, customers or members receive information and news about Perennial and how we can help them

Treating your staff or customers to a team outing by bringing them to the annual Party for Perennial

Sponsoring a Perennial activity or advertising in Perennial News

Telling everyone you meet about Perennial!
What else?
We'll promote your partnership on our website and social media channels

You'll also receive a framed certificate
People in the industry are facing really difficult times which is impacting on them physically, mentally and financially. We can make a difference to their lives, but we need your ongoing support to be there for everyone who needs us.
Steve Harper from Bord Na Mona recognises the importance of Perennial in the industry and decided to run the Great North Run for us. He says: 
"I've been working in this industry for 20 years and this was an opportunity to give something back. I want to raise Perennial's profile both for people to understand it exists if they need help and also to encourage others from within the industry to show their support."
Contact the Team today – email: Kate Cooney or Phil Swainston
Call our team on 0800 093 8510
Or complete our form under the 'Become a Partner' tab and we'll be in touch.
Become A Partner
Join the growing band of organisations signed up to our Perennial Partners scheme
Complete the form below and we'll be in touch!
Partners Directory
The Corporate Partnership Team are looking forward to meeting all our partners at trade shows. We have created this directory to help businesses share their contact details and to highlight their products.
If you would like to be included here, contact Perennial's Corporate Partnership Managers, Kate Cooney or Phil Swainston.
4th Corner – Established in 2003, 4th Corner is a thriving Soft Landscaping and Grounds Maintenance business based in Banbury, Oxfordshire, servicing the Midlands and South of England. We deliver a broad range of horticultural services including soft landscaping, grounds and sports pitch maintenance, tree planting, turfing, land clearance and weed control.
Bartlett Tree Experts – Bartlett Tree Experts has over 114 years of experience in managing trees and growing people. Built on family values and the pursuit of scientific tree care, we are proud of the quality of our work, our level of service, our safety record and, most of all, our people.
Bee's Gardens – Garden and Planting Design working with clients who want to transform their outdoor spaces and value encouraging wildlife, creating habitats and using planting schemes to attract bees and other pollinators into their gardens. We work with local natural materials and plant communities so that our work closely echoes the natural environment, allowing plants to thrive.
British Sugar TOPSOIL – The largest supplier of topsoil, subsoil and topdressing products to the UK landscaping, amenity and construction sectors.
Chartered Institute of Horticulture – The professional voice of horticulture, open to any professional within the horticultural industry, from those at the beginning of their education or career to those already well established within the field.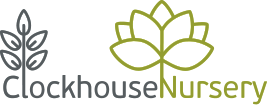 Clockhouse Nursery – Family-owned retail nursery operating since 1928.
Floreus Horticulture Consultancy – I provide support for horticultural businesses in areas such as retailer technical requirements, crop inspections, supplier approval, varietal and product selection, pack and website copy, and legislative changes (e.g. plant health, importing, peat ban etc).
The Gardeners Guild – The Gardeners Guild (TGG) is a national trade network and service provider for qualified gardeners. Established in 2006, TGG maintains a register of certified gardeners who offer garden and grounds maintenance as part of their services. Membership includes advertising, unlimited legal advice, trade forum and document templates.
Howy White Photography – If you're looking for portraits, company branding photography or images with a difference, that's me. Shoots are always easy going but results are professional.
Joseph Rochford Gardens Ltd – Rochfords is a wholesale nursery stock producer serving the landscape industry producing containerised, root-balled and bare-root stock. With a network of hundreds of suppliers from across Europe and the UK there is a focus on plant health and traceability. Rochfords have been OHAS (previously BOPP) accredited since 2004. The current business was established in 1974 as part of a family business founded in 1882.
Karen McClure Garden Design – From their studio in Tunbridge Wells, the Karen McClure Garden Design team love to create beautiful outdoor spaces with passion and creativity whilst collectively offering an outstanding level of customer service. We have a wide-ranging skill set, efficient administration, and extensive horticultural knowledge. KMGD are proud supporters of Perennial and the vital work they do.
Landscape Associates – A multi award winning landscape garden company with quality assured standards, a personal approach and an eye for detail. We work with high profile clients and well-known garden designers to create unique, outstanding landscapes. We have a proven track record of successfully delivering schemes with pools, tennis courts, glass, steel and timber structures, as well as bespoke water features, fire pits, lighting and irrigation systems.
New Hopetoun Gardens – A medium sized garden centre near Linlithgow, 12 miles west of Edinburgh. With demonstration gardens, a tearoom and big gift shop.
New Leaf Plants – New Leaf Plants are the leading specialist in the UK for clematis and climbing plants, supplying garden centres across the UK.
New Look Landscapes Ltd – New Look Landscapes Ltd are a family run landscape company based in Staines-upon-Thames. We carry out all forms of both hard and soft landscaping in both the domestic and commercial sectors. We pride ourselves on our extensive knowledge in the industry and our highly accredited team.
Pepperpot Nursery – We are a specialist herb nursery, established in 1998 by Neil and Catherine Wallsgrove and grow an extensive range of varieties in peat free compost.
Peter Reader Landscapes – A multiple-award winning garden design company. Working mostly in North London, but also across the South East, Peter designs to a variety of different garden needs, from modern family outside entertaining spaces to informal naturalistic planting schemes, on plots large and small. Peter is a fully registered member of the Society of Garden Designers.
Platipus Anchoring – We are the global market leaders in the design, manufacture and supply of Percussion Driven Earth Anchors.
Provender Nurseries – Provender Nurseries is a progressive, trade only horticultural supply nursery based on an 18-acre site in Kent supplying all aspects of the garden design industry. The diverse range of stock is reflected in the shrubs, specimen trees, topiary, grasses, herbaceous plants and hedging held on site.

RT Machinery – Enthusiastic specialists in Ground Care and Lawn Care Machinery since 2001. We stock an extensive range of Tractors, Mowers, EV Utility trucks and much more. Our company mission is "To link value for money with service" and to help you choose the right product to fit your needs and budget. As well as new machinery, we also offer used machinery and machinery hire, as well as servicing and parts.
Sisley Garden Tours – Sisley Garden Tours is the UK's leading specialist tour operator offering exclusive garden tours around Britain and beyond.
Squire's – Squire's is a family-owned group of 16 garden centres based in Surrey, Sussex, Middlesex and Berkshire. Since 1936 the purpose of our business has been the happiness of those who work in it. We are committed to growing our business and to promoting the highest standards in horticulture, catering, and retail.
Talasey Group – As a brand you can trust, Talasey Group supply a wide choice of high quality, ethically sourced landscaping products and solutions. From natural stone and porcelain paving to composite decking, fencing and cladding and artificial grass, we have something to suit every home, style and budget.
Tivoli Group Limited – A leading UK independent grounds maintenance provider with a passion for self-delivering beautifully managed spaces, improving the environment and managing all forms of growth on behalf of our clients. Our teams have more than 30 years of experience serving both the public and private sectors across the whole of the UK.
Yoreland Design Ltd – A professional garden design and construction organisation, specialists in producing high quality, outdoor spaces. Yoreland Design Ltd. have one of the best project management and build teams in the industry, winning Golds, Best show garden and Best Constructors of a show garden at Hampton Court Garden Festival in both 2022 and 2023.